US midterm elections 2022: live updates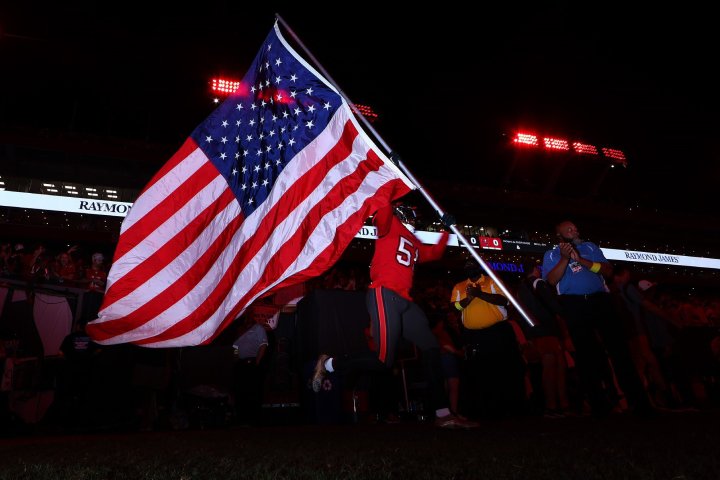 What's at stake in the 2022 U.S. midterm elections?
Control of Congress is at stake in Tuesday's U.S. midterm elections, along with President Joe Biden's agenda for the two years remaining in his term. Republicans stand a strong chance of taking control of the U.S. House of Representatives, while Democrats retain a slim hope of keeping a majority in the Senate.
Republican control of either would be enough to derail most legislation Biden and his fellow Democrats want to enact and propel a flood of congressional probes of his administration.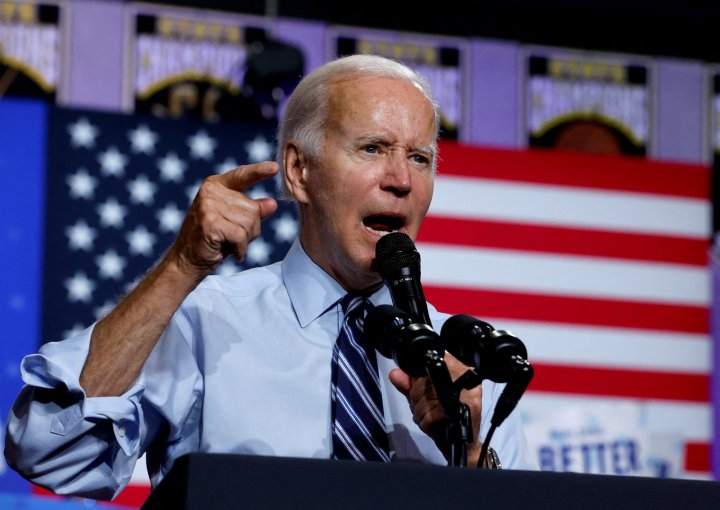 Biden appeals to young voters in New Mexico
U.S. President Joe Biden appealed to young voters in New Mexico on Thursday as part of his final major campaign swing just days ahead of midterm elections that the White House seeks to turn into a referendum on Republicans, and Republicans into a vote on Biden. Biden's U.S. West tour began in Albuquerque, where he spoke on his cancellation of billions of dollars in student debt and criticized record oil company profits as
Democratic candidates nationwide face headwinds on high gasoline prices and inflation.
Trump considering launching fresh White House bid after midterm elections-advisers
Former President Donald Trump is considering launching a third bid for the White House this month, three Trump advisers said on Thursday, while Trump himself teased a strong possibility of a comeback during a rally in Iowa later in the day.
"And now, in order to make our country successful and safe and glorious, I will very, very, very probably do it again," the former president said during the rally on Thursday night, teasing a 2024 bid.
"Get ready, that's all I'm telling you, very soon. Get ready," he added.
Trump was speed-dialing confidantes to hash out possible scenarios as he looks to benefit from expected Republican wins in Tuesday's midterms, his advisers said.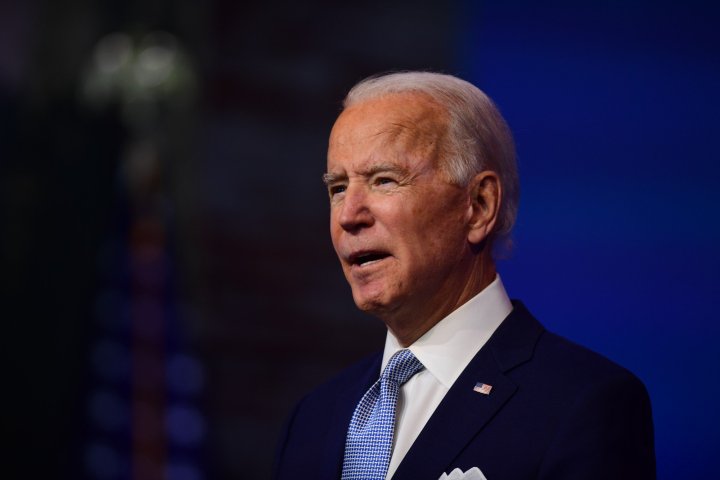 Biden to laud Democrats' high-tech gains in visit to California's Viasat
U.S. President Joe Biden will visit communications firm Viasat Inc on Friday, days before critical midterm elections, to tout his party's push to boost domestic production and reduce reliance on overseas semiconductors, the White House said.
Biden's visit, the latest in a series of trips to advanced manufacturing sites across the United States, is aimed at bolstering support for Democrats, who face a real risk of losing their razor-thin majorities in the U.S. Congress.
Biden will laud "the resurgence of American manufacturing" enabled by passage of three key pieces of his signature legislation – the Chips and Science Act, the Bipartisan Infrastructure Law, and the Inflation Reduction Act, the White House said in a preview of his visit.
Senate Updates – Key Races
In PA, where John Fetterman is facing off against Dr. Oz. The current lead by Fetterman (+6), is one of the largest by Democrats in a competitive Senate race. 
In Arizona, incumbent Mark Kelly (D) faces a challenge from Blake Masters, a far-right candidate who has denied the 2020 election results and floated the idea of privatizing Social Security. Kelly is holding a lead of 4 percent, but many see this within the margin of error and the race could go either way. 
Finally in Georgia, we see Raphael Warnock holds a lead of 4 points, it remains tight like Arizona's. 
Oprah backs Fetterman in midterms
The day-time star, Oprah, has endorsed John Fetterman in the 2022 Pennsylvania senate race. HIs opponent: Dr. Oz, a former friend, and frequent guest on Oprah's talk show. 
Many had called on the billionaire to throw her support behind Fetterman, with some viewing her association with Dr. Oz as a positive in his campaign. 
What did President Biden say in his speech to the nation on Wednesday? Trump, lies, violence…
As part of the speech below, Biden made reference to the potential threat of Donald Trump and all those that continue to deny the election results. This year there are around three hundred candidates, running for offices up and down the ballot, that have refused to accept that Donald Trump lost. The question is how will they respond to their own loses, should voters favor their opponents.
For that reason, the president has encouraged all those eligible to cast a ballot to do so, while also hoping that the Democrat's message will attract voters to their party and candidates.
Our Maite Knorr-Evans takes a look.
Watch President Biden's pre-election speech to the nation
President Biden opened his last major speech before election day on the looming threats to democracy in the United States.
This comes after the president gave a speech with a similar tone in September that received widespread criticism from the media and the right, not because of the content but rather the optics.
Watch and listen to your president here.
How and where do I vote in New York?
For those that won't be able to make it to their voting center on Tuesday 8 November, or just want to avoid long lines, early voting is now open in New York.
Voters will have until Sunday 6 November to cast a ballot prior to Election Day. Find out where you can go to vote in person.
"Republicans will never lose another election…"
Some bold claims being made in the GOP campaigning.
Over 300 of the nearly 600 Republican candidates running for office have expressed one form or another of election denialism about the results of the 2020 presidential results in a recent CBS review. Only two states do not have an election denier on the ballot, Rhode Island and North Dakota. 
One such candidate, Tim Michels, got into hot water when he told supporters at a campaign event; "Republicans will never lose another election in Wisconsin after I'm elected governor." The GOP Wisconsin gubernatorial candidate has repeated former President Trump's lies that there was electoral fraud in the Badger State. He has also refused to say whether he would certify the state's vote should a Democrat win the presidential election in 2024 were he governor.
US midterms live coverage: welcome
Good morning and welcome to AS USA's live blog for Friday 4 November 2022, bringing you the latest updates on the 2022 midterm elections in the United States.
Every seat in the House of Representatives is up for grabs, as are 35 of the Senate seats. In addition, 39 governors, 33 attorneys general and 27 secretaries of state – a state's top election official – will also be chosen. Other state and local officials will be elected, too.
Election Day is on Tuesday 8 November, but millions of early votes have already been cast.