A federal judge in Florida on Wednesday rejected Donald Trump's request to stall New York Attorney General Letitia James' civil fraud case against him.
The ruling was another piece of bad news in what's shaping up to be—at least in the public's perception—an unpleasant lead-up to the former president's Christmas weekend.
The legal setback came after a House committee voted to make Trump's income tax returns public after he had fought to block the release. The panel later issued a summary document of Trump's returns from 2015 to 2020 that showed he declared no taxable income for a decade before paying nearly a million dollars in taxes for his 2018 return. But he then reported business losses for 2020 during the last year of his presidency and paid no income taxes for the year.
However, the news that could perhaps be most impactful for Trump this week was a vote by the House select committee investigating the January 6, 2021, assault on the U.S. Capitol. The panel decided to refer to the Justice Department criminal charges against the former president. In a recommendation that is not binding on the DOJ, the panel listed four criminal accusations against Trump: inciting an insurrection, obstruction of an act of Congress, conspiracy to defraud the United States and conspiracy to make false statements to the government.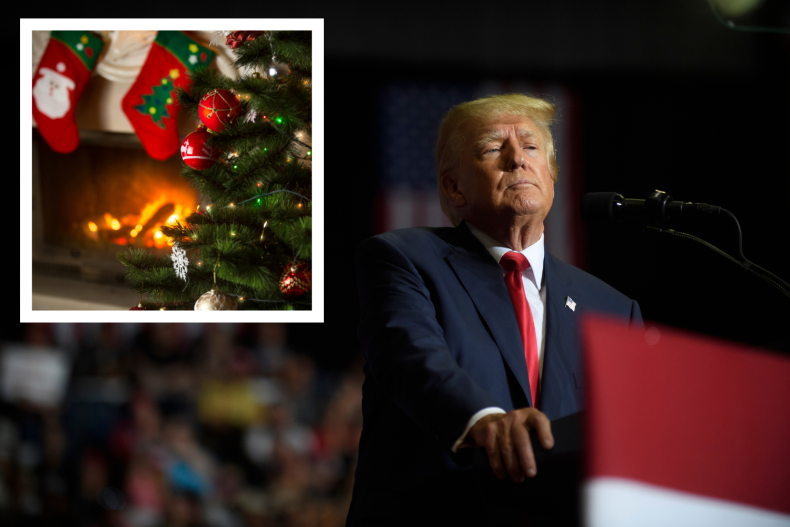 Derrick Johnson, president and CEO of the NAACP, indicated after the announcement of the committee's criminal referral that he would like to see Trump's holidays be even worse.
"All I want for Christmas is…Donald Trump in handcuffs," Johnson tweeted in part.
In U.S. District Judge Donald Middlebrooks' Wednesday ruling on Trump's lawsuit against the New York attorney general, the recent conviction of the Trump Organization on criminal tax fraud counts was cited. Although Trump himself was not charged in that case, his name was mentioned repeatedly during the trial.
James filed a lawsuit earlier this year alleging that Trump and his business had engaged in "years of financial fraud to obtain a host of economic benefits." She has also accused him of falsely inflating his net worth by billions of dollars.
Among Trump's other legal woes is a suit brought against him by E. Jean Carroll, a former magazine columnist who has accused himp of rape. On Wednesday, Trump filed a motion to dismiss Carroll's case, saying the law that allowed her case—the Adult Survivors Act—is unconstitutional. His motion also called a defamation claim from Carroll "baseless and legally defective."
Some observers have said Trump's image also suffered from his launch last week of $99 digital trading cards. The non-fungible tokens (NFTs) were introduced after a much-hyped "major announcement" call that Trump had placed on his Truth Social platform.
When the NFT collection arrived, many people—including multiple prominent Republicans—criticized the cards, which feature images of the former president reimagined as a cowboy, an astronaut, a fighter pilot and a superhero in a wrestling ring. However, despite the naysayers, the cards have proved popular among his followers, and the 45,000 NFTs released sold out in less than a day.
George Ajjan, an international political strategist, told Newsweek that the recent spate of negative events surrounding Trump could have effects that extend beyond the holiday season.
"The January 6 committee and the tax return release, ironically, will ultimately amount to noise that merely feeds what has become Trump's tired victimization narrative," Ajjan said.
He continued: "His goose was cooked after the disastrous midterms, especially with the rise of Florida Governor Ron DeSantis, who has all of the personal characteristics that the Republican base loved about Trump, plus a solid track record in legislating/governing. Plus, he has none of the baggage."
Ajjan said that "Republicans want victory and for the first time in eight years, Trump will have to face the music for having failed to deliver it for himself or for the party. This sends him into the new year and the coming primary season in very weak condition."
Newsweek reached out to representatives for Trump for comment.