It's been a great year for anime movies, with Jujutsu Kaisen 0 hitting U.S. theaters back in March and Dragon Ball Super: Super Hero debuting this summer. One Piece is the next series to head to the big screen, with One Piece Film Red slated to arrive in the U.S. this November. Those looking forward to seeing Monkey D. Luffy and the Straw Hats in theaters don't have long to wait. So, when is One Piece Film Red's U.S. release date, and what else do we know about the movie so far?
When is the U.S. release date for 'One Piece Film Red'?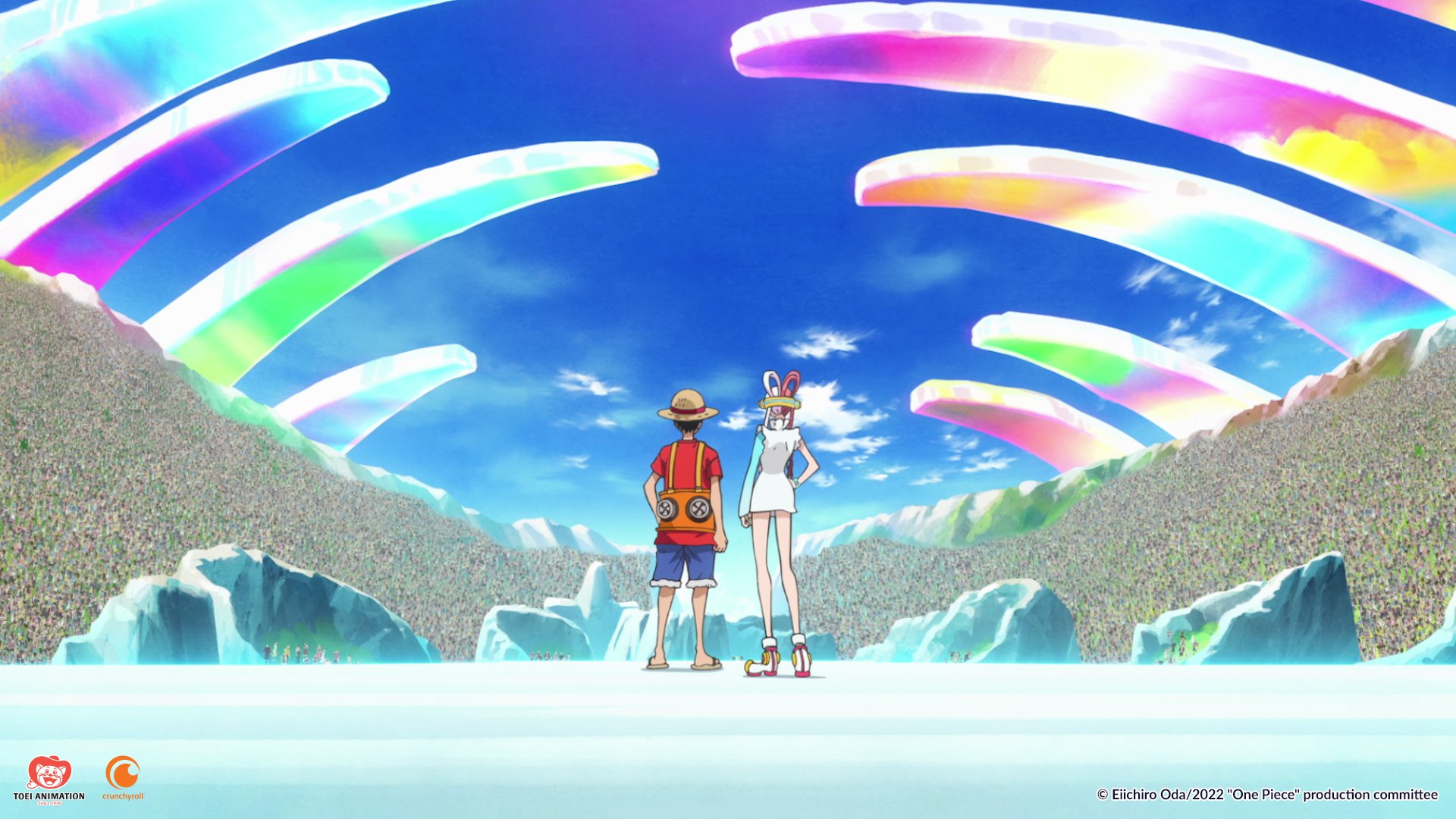 RELATED: Netflix Identifies Live-Action 'One Piece' Show as Potential 'Star Wars'-like Franchise
One Piece Film Red made its Japanese debut back in August, but American fans only recently received a U.S. release date for the much-anticipated movie. Fortunately, it's headed here soon!
Crunchyroll revealed that One Piece Film Red is heading to U.S. and Canadian theaters on Nov. 4. The film will arrive in Australia and New Zealand a day earlier on Nov. 3. Per the movie's website, it will release exclusively in theaters. Of course, if it follows in the footsteps of Demon Slayer: Mugen Train and Jujutsu Kaisen 0, it will be available to stream months down the line.
Before its theatrical debut, Crunchyroll and Toei Animation will also host a North American premiere for the subbed and dubbed versions of the movie. This will take place in the midst of New York Comic-Con, with select fans getting to see the film early on Oct. 6.
What is 'One Piece Film Red' about?