Heads Up – Massive Sports Tech Deals List! There are some amazing deals, including the Garmin Fenix 6 Pro at $311, the Apple Watch Ultra for $50 off, and the GoPro Hero 11 Black for $100 off.
Plus tons more deals including Apple, Fitbit, Garmin, Google, GoPro, Samsung, Elite, Peloton, Tacx, Wahoo, DJI, Saris, and tons more! Huge savings and constantly updated, all here.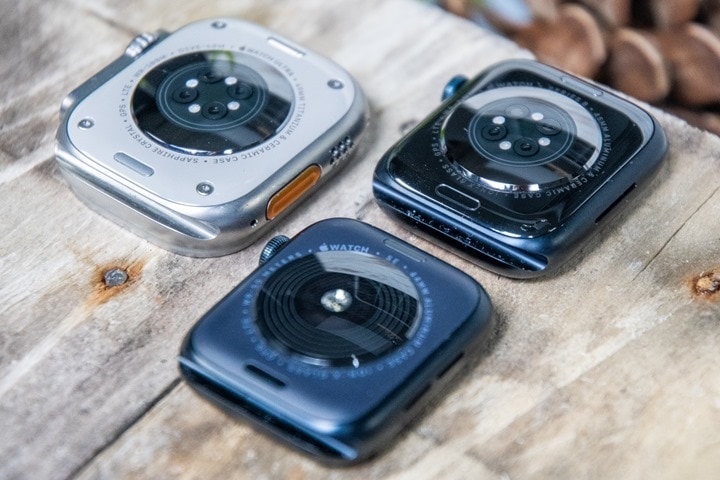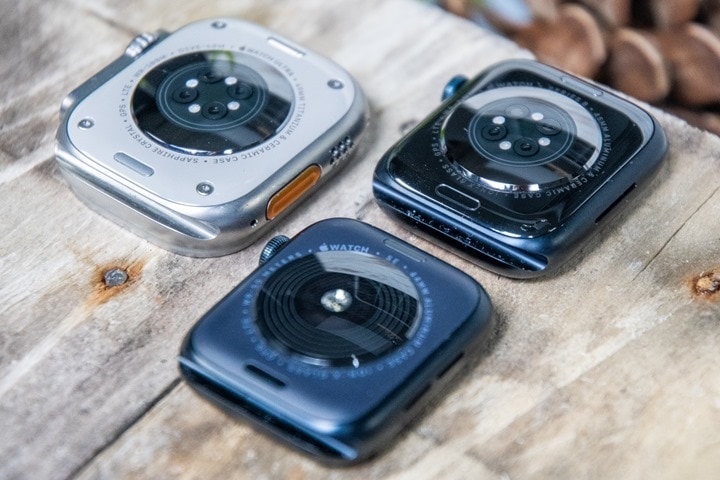 Let me set expectations up front: This post is 100% written for sports tech GNSS geeks. You see, back when the 2022 Apple Watch editions were announced back in September, there was one significant change: None of the new 2022 models would leverage our phone's GPS if your phone was within range. Up till now, every Apple Watch edition would utilize your phone's GPS if your phone was within range. Depending on your viewpoint, this was either good or bad.
For people that wanted to preserve their phone's battery life, this was annoying. Further, in cases where your phone might have been deep in a backpack or other non-ideal spot/pocket on your body, it reduced GPS accuracy of the watch. And way back in the early days of the Apple Watch, it also resulted in some weird GPS handover issues when leaving your home but your phone was still in range at the beginning of the workout, though, those were largely solved over time.
Inversely, for some people – they preferred this approach. Charging their phone was 'easier' throughout the day than removing a watch to top-off the battery, especially a watch known for comparatively short battery life.
However, that all changed with the 2022 Apple Watch editions. For the Apple Watch Ultra, Apple Watch Series 8, and Apple Watch SE (2nd gen/2022), all of these models will always use the internal GPS of the watch itself – and will never leverage your phone's GPS signal. It will always, and only, utilize the GPS in the watch itself. In the case of the Apple Watch Ultra, that meant it would always use its dual-frequency/multiband GPS, as opposed to perhaps an older phone without multiband GPS.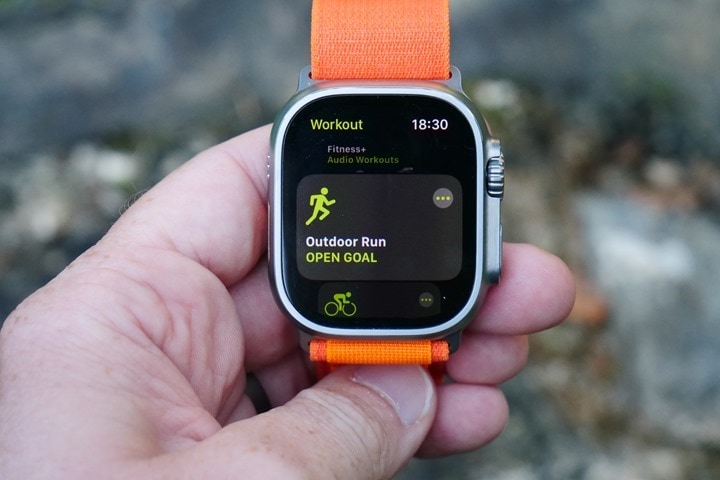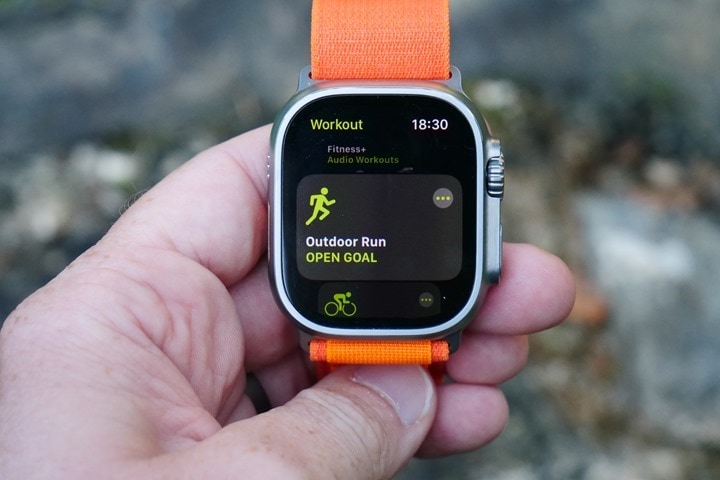 Now, setting aside which solution you prefer, the challenge was that Apple actually didn't formally clarify this in a support article or other written statement. Instead, it was noted more casually in the hands-on area at Apple's Headquarters following their big keynote, back in September. It was further re-iterated in follow-up media briefings, calls, and even a 24-message-long e-mail thread in my inbox discussing it, in depth. Unfortunately, none of those locations were spots where I could just direct the umpteen million of you that kept asking for a reference for this nugget of info.
However, that has now been solved. Apple has added a single line-item to the end of a support article that makes this clear, saying:
"Apple Watch Ultra, Series 8, and SE (2nd generation) use the built-in Apple Watch GPS even when your iPhone is nearby. To preserve battery life, older Apple Watch models use the GPS from your iPhone when available."
Of course, this concept was also relatively easily proven too – if you had a few watches and a few phones handy. You could visually confirm that on the new 2022 watches, they didn't burn your phone's battery as much during a GPS activity, as previous watches did. But doing such testing in an isolated way is tough for most people, given other background apps and such. Plus, it's just a heck of a lot easier to point folks at a single line of text.
Either way, I'm happy to see this officially covered in a support article, if for no other reason than to make happy a bunch of sports tech GPS/GNSS geeks like myself. Think of it like an early Christmas present, except, there's no chocolate or anything else to unwrap.
Of course, as for which GPS leveraging method you prefer – I suspect that debate will rage on. Ideally, I'd love to simply see a toggle allowing you to choose your preference. But, I suppose that'd be asking for another Christmas present.
With that, thanks for reading!
Your email address will not be published. Required fields are marked.
If you would like a profile picture, simply register at Gravatar, which works here on DCR and across the web.




You can click here to Subscribe without commenting
Add a picture
*
*

Thank you for updating us on this. This is good news.
Yup, the ability to switch is absolutely needed here – the ability to have the Ultra work as (basically) a screen extension for the phone would really maximize its battery life (for the few times I needed it).
I have a BYO credit from a carrier and am faced with the question: '14 Pro Max, or Ultra watch'.
It begs the question 'is the Ultra powerful enough to be an iPhone replacement?'. I think there will be a lot more people asking that question coming up. Since it does more on its own; is it/could it replace an iPhone?
I've for the first time ever subscribed to cellular with my Ultra. Because of the battery life it makes using the cellular a non-factor and it really is cool to leave the iPhone behind… most of the time. I still sometimes bring the iPhone because I like to stop and take a picture or because I know at the end of a run I plan to stop somewhere for food etc. and want to doom scroll the phone because I can't handle dead time by myself anymore in 2022… ugh, I have to work on that.
In an article that I read that sparked my search for more opinions, that was the only thing that the person said they missed. Well, that and playing games on the train. It got me thinking of what I use the iPhone for, and could I 'suffer' without some of the more esoteric features that the watch would obviously not offer. Pictures isn't actually a useless feature (hit a deer last night) but could I live without it.
Just seeking more opinions. I don't particularly care for the 'Ultra Look', but whatever.
The idea that it's not a 'real' activity watch is making me hesitant. Is there still not connection to HRM straps, pedals, power meters, Di2? (I mean just showing the battery level of Di2 would be BRILLIANT!)
Leaning towards not going Ultra… Sounds like a leap rather than a step. *shrug*
It connects to BTLE HR straps no problem. If you've got the right apps, you'll be able to pair a power meter too, if you have one that uses BTLE. I sent mine back after about 10 days, but only because I already had a Fenix 7X and found the Ultra a little uncomfortable to sleep with. I bought a Series 8 instead and have really enjoyed it as my daily wear watch. I use it on treadmills a lot, as well as outdoors from time to time. I still have the Fenix, but I keep it for longer stuff when I'd take my phone in my running pack anyway, and want the topo maps and a few other things it does so well. Can it replace an iPhone? For me, definitely not. If all you need is calls, messages and some other stuff, you might be fine…although it still needs a phone to set up from.
Good points…
I have an Edition 7, and find it works okay for basics, but still needs an iPhone for help. (I use it for the rings, among other things. Hooked on those I am I guess) It does a pretty fair job at the 'features', but the Pulse Ox was a disappointment. Not a feature in my book. My Massimo does it loads better than the 7, so much so that is something I now never use on it. I assume that the pulse part is good, never had a reason to doubt it. I've never tried to pair anything to it like straps, etc. I hate to say it, but it's almost more of a 'convenience item', and while that's not a bad thing, I'm not sure that enabling the LTE system would actually buy me much. Also by the end of day, it's usually between 75 and 55% battery, and I'm not doing that much navigation, etc with it. I tried sleeping with it on, and it used up quite a bit of battery time.
But the article I read said that the Ultra might really be able to pull of an 'iPhone-less world' for people. That does sound kind of nice. Riding with the iPhone Max is interesting. It's like having one foot two sizes too big, as many of the 'carry bags' don't have that much room for iPhones in cases and money/cards/etc.
It sounds like I have answered my own question, but I'm trying to be open to the idea of going 'phone-less', and it does sound enticing.
Seems like maybe it's too early to be asking about ditching 'the brick'.
Generally, I did try to use my AW4 for navigation while riding, and the battery life was abysmal. I had to jump charge it on the way home just to keep it alive. The larger battery is a huge step in the right direction on both the 7 and the Ultra.
Cheers…
I have both an Ultra and a 14 Pro. I don't think that the Ultra can be used as a replacement for an iPhone. For one thing, you need an iPhone to share the number with; I don't think it's possible to get a separate number for an Apple Watch. I have forgotten my iPhone on occasion (and once my phone ran out of battery during a ride), and it's nice to have LTE for those occasions. (I've had a 3LTE, a 5LTE and now an Ultra.). But using it exclusively? I wouldn't. It's no replacement for an iPhone.
On a similar note the Ultra will use your iPhone's cellular connection (if in range) in preference to using the watches on-board data connection (if you have a plan). This is also annoying as it drains the phones battery which if you have a Mini (like me) can drain very quickly. I've not seen an option to change this.
This absolutely was the right way to do it. While I've used Apple Watches for years, I've ALWAYS carried my iPhone with me on runs and it just seemed absurd that the device in a waist belt under my shirt and blocked by half my body 100% of the time was used for GPS when I had a watch in the open on my wrist. This just makes sense to me. Apple Watch Ultra for the win.
(That said Apple should make this DEFAULT but offer a setting for those who want max battery life to use the phone instead. It seems absurd as usual that Apple just decides.)
I swim, bike and run. Then, I come here and write about my adventures. It's as simple as that. Most of the time. If you're new around these parts, here's the long version of my story.
You'll support the site, and get ad-free DCR! Plus, you'll be more awesome. Click above for all the details. Oh, and you can sign-up for the newsletter here!
Wanna save some cash and support the site? Use Backcountry.com or Competitive Cyclist with either the coupon code DCRAINMAKER for first time users saving 15% on applicable products.






In the UK/EU/Australia/New Zealand? Then hit up Wiggle at the link below!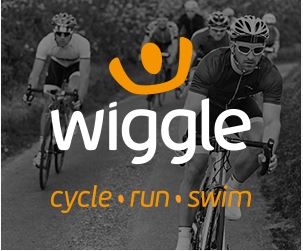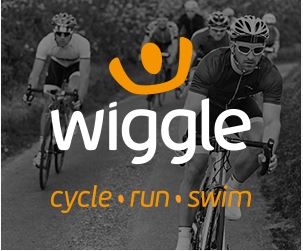 Alternatively, for everything else on the planet, simply buy your goods from Amazon via the link below and I get a tiny bit back as an Amazon Associate. No cost to you, easy as pie!




Want to compare the features of each product, down to the nitty-gritty? No problem, the product comparison data is constantly updated with new products and new features added to old products!
Wanna create comparison chart graphs just like I do for GPS, heart rate, power meters and more? No problem, here's the platform I use – you can too!
Think my written reviews are deep? You should check out my videos. I take things to a whole new level of interactive depth!
Smart Trainers Buyers Guide: Looking at a smart trainer this winter? I cover all the units to buy (and avoid) for indoor training. The good, the bad, and the ugly.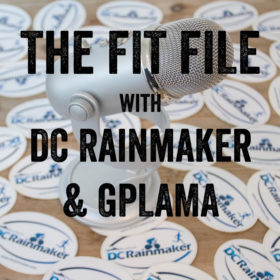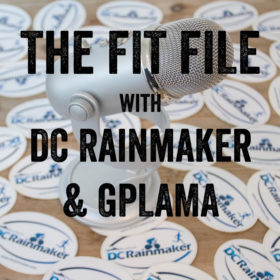 Check out my weekly podcast – with GPLAMA, which is packed with both gadget and non-gadget goodness!
Get all your awesome DC Rainmaker gear here!
I have built an extensive list of my most frequently asked questions. Below are the most popular.
View Them All Here →
You probably stumbled upon here looking for a review of a sports gadget.  If you're trying to decide which unit to buy – check out my in-depth reviews section.  Some reviews are over 60 pages long when printed out, with hundreds of photos!  I aim to leave no stone unturned.
Here's my most recent GPS watch guide here, and cycling GPS computers here. Plus there are smart trainers here, all in these guides cover almost every category of sports gadgets out there.  Looking for the equipment I use day-to-day?  I also just put together my complete 'Gear I Use' equipment list, from swim to bike to run and everything in between (plus a few extra things).  And to compliment that, here's The Girl's (my wife's) list. Enjoy, and thanks for stopping by!
I travel a fair bit, both for work and for fun. Here's a bunch of random trip reports and daily trip-logs that I've put together and posted. I've sorted it all by world geography, in an attempt to make it easy to figure out where I've been.
The most common question I receive outside of the "what's the best GPS watch for me" variant, are photography-esq based. So in efforts to combat the amount of emails I need to sort through on a daily basis, I've complied this "My Photography Gear" post for your curious minds! It's a nice break from the day to day sports-tech talk, and I hope you get something out of it!
Many readers stumble into my website in search of information on the latest and greatest sports tech products. But at the end of the day, you might just be wondering "What does Ray use when not testing new products?". So here is the most up to date list of products I like and fit the bill for me and my training needs best! DC Rainmaker 2021 swim, bike, run, and general gear list. But wait, are you a female and feel like these things might not apply to you? If that's the case (but certainly not saying my choices aren't good for women), and you just want to see a different gear junkies "picks", check out The Girl's Gear Guide too.