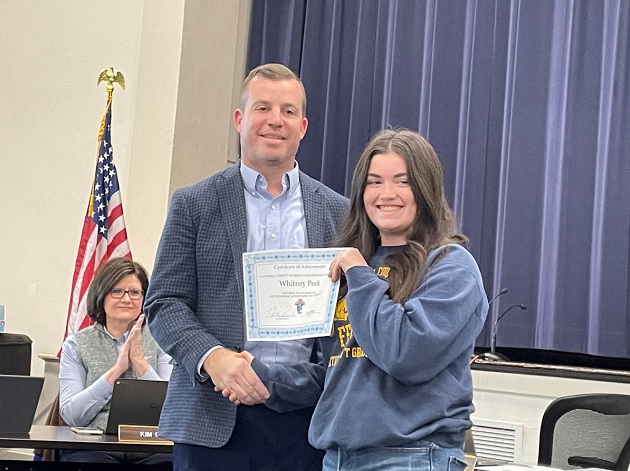 The Caldwell County Board of Education recognized a student and members of the technology staff at Monday night's meeting.
During Monday night's board meeting, Superintendent Dr. Jeremy Roach recognized Whitney Peck for her outstanding achievement in the field.
Director of Technology Matt Bell presented several service awards for technology during the 2-year COVID period that are being given out across the state. He said these individuals being recognized went above and beyond the call of duty during the pandemic.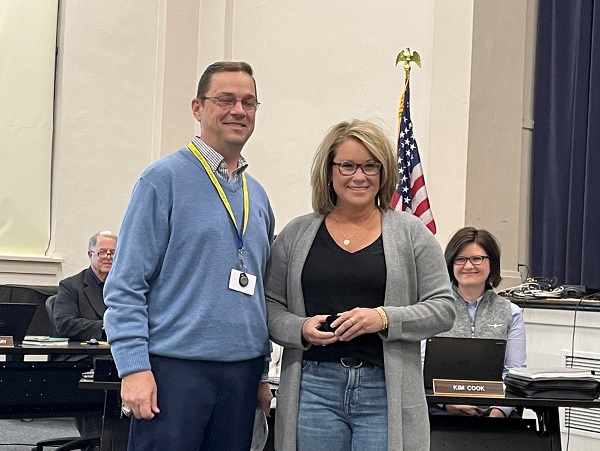 The first medallion was presented to Lee Prowell, who served as the director of technology during that time.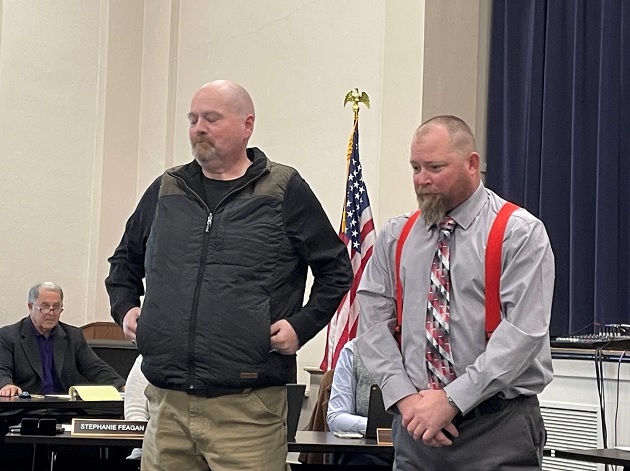 Bell also recognized the technology staff during the pandemic — Matt Eades and Ryan Westlie.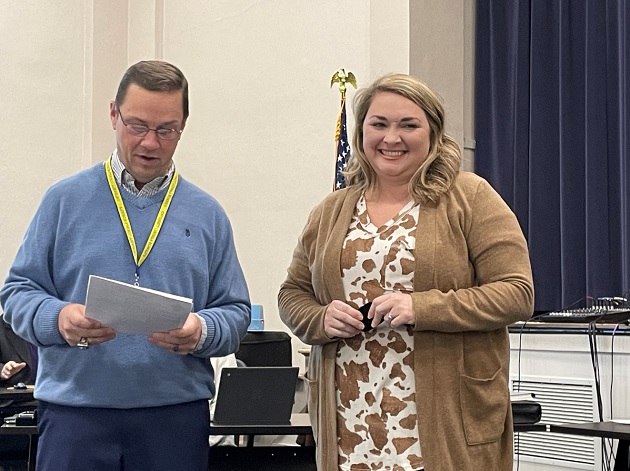 Bell also presented coins to technology members who were selected as a recipient by each school. The first member recognized was Magen Woods at Caldwell County High School.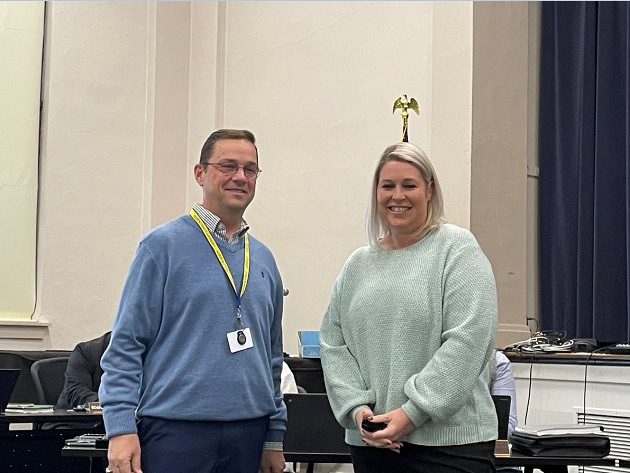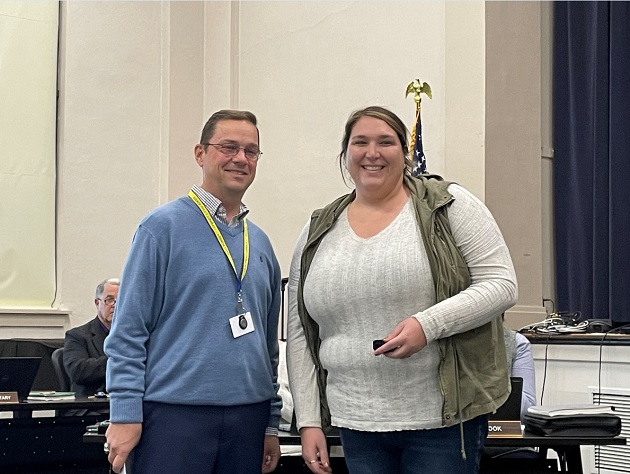 He also recognized the middle and elementary school technology resources.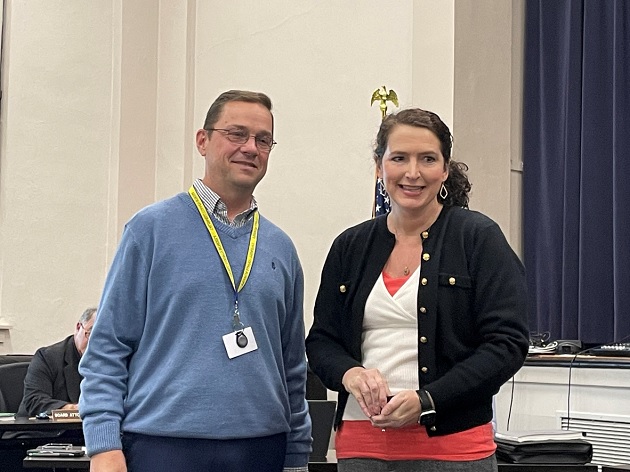 And Natalie Davis at the primary school was presented a medallion.
click to download audioBell began his tenure at as the Director of Technology at Caldwell County Schools on July 1 after he previously served as the director of special programs at Webster County.