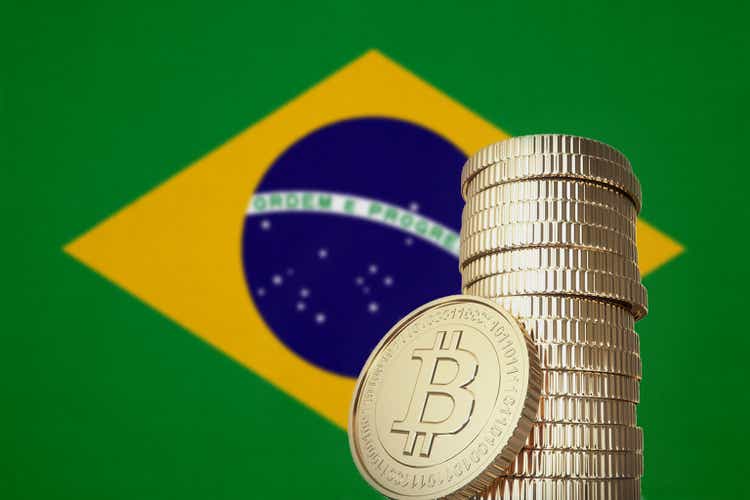 Brazil's President Jair Bolsonaro has signed a bill to regulate the use of cryptocurrencies like bitcoin (BTC-USD) and ethereum (ETH-USD) in the country, according to a release dated Thursday.
The enactment of the legislation, which recognizes crypto as a payment method or as an investment, followed approval by Brazil's Chamber of Deputies and the Senate.
While the law doesn't mean crypto will be regarded as legal tender in the country, it certainly has the potential to lead to more widespread adoption of digital tokens as a means of payment in Brazil, the largest economy in Latin America.
Under the new legislation, the Brazilian Securities and Exchange Commission is set to oversee digital assets that are considered securities.
The rules will take effect 180 days after Thursday's approval.
Bitcoin (BTC-USD), the world's largest crypto by market cap, among other major tokens have been trading sideways at depressed levels following last month's collapse of crypto exchange FTX (FTT-USD). BTC changed hands at $16.64K, -0.8%, at 11:08 a.m. ET, and ether (ETH-USD) dipped 1.8% to $1.18K, both trading well below their November 2021 peaks.
See why Seeking Alpha contributor Anna Sokolidou thinks conservative investors should "stay away" from bitcoin in 2023.