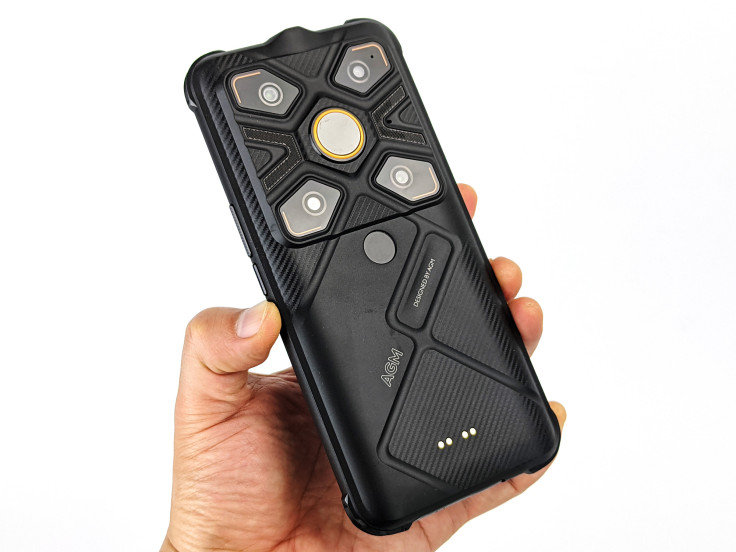 The once homebound appliance – the telephone has greatly changed to become much more than a voice communication device, but a central tool to most people's lives. Companies are betting their chips on what smartphones will become in another 20 years: will it become a part of the human body? Will it take another form instead of the candy bar? Will it be foldable or even transparent?
Then there are other companies that think: what if we push it one more step, one more useful function than what it has now? In comes AGM Mobile with the AGM Glory G1S, a smartphone that is also a thermal imager. Is this just another gimmick for differentiating a phone in a market where it's getting harder and harder to stand out? Does this actually make a real-life difference on a day-to-day basis? Let's dive in to find out.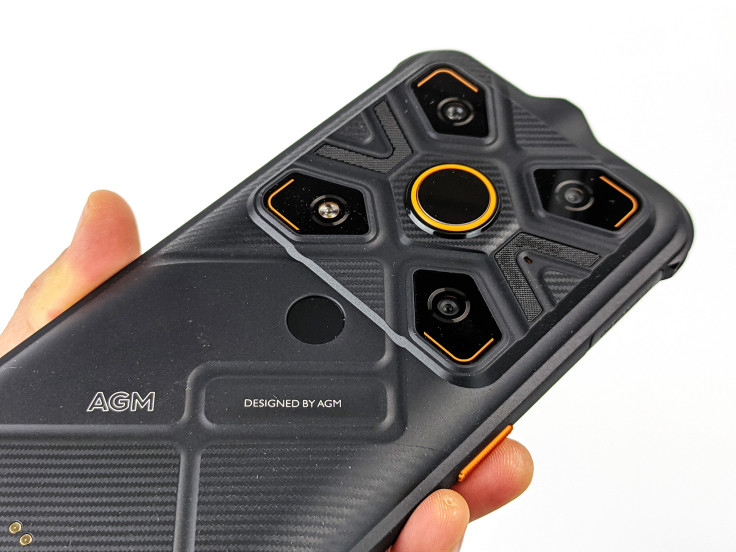 Handsome and Rugged
When it comes to phones, you'd usually get either handsome or rugged, rarely both. Either you have a sleek, shiny slab that would shatter if you were to drop it even one time, or you get a brick of rubber that would never fit comfortably in a pocket. But with the Glory G1S, I can honestly say it's one of the best looking rugged phones that I've used – one that I wouldn't hesitate to carry even on a more formal occasion.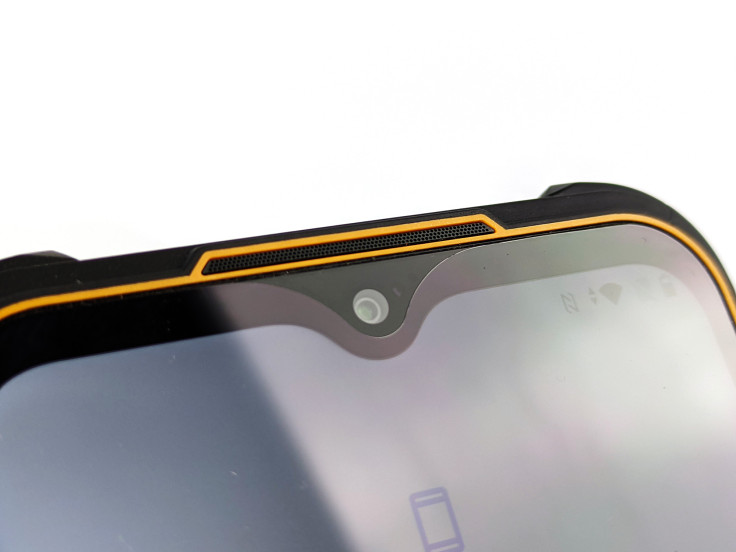 The matte black and wasp yellow reminds me of a Marvel villain from Ant Man, and the grooved rubberized surface has a high-tech aesthetic without looking tacky. The headline feature: an array of five cameras are arranged symmetrically like the dice face for number '5', with the thermal imager in the center, surrounded by three other cameras and LED flash.
To those who worry about the bulkiness of the Glory G1S, I'd say it's no larger than a flagship phone that's wrapped in a tough phone case. There's always a level of absurdity for people to buy the latest, thinnest flagship phone just to wrap it in a case twice its thickness – but left with no alternative because the phone needs to be protected from the hard-to-avoid accidental drops.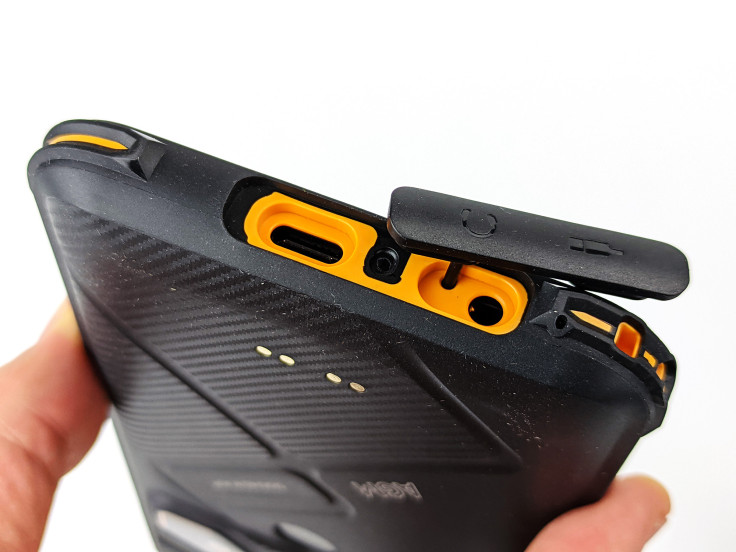 Having the actual shell of the phone being built as strong as the Glory G1S means having built-in protection that is better than what tough phone cases can offer: There's no gaps between the phone and case, no where for dust build-up and no need to worry about a badly fitted case. The overall cohesiveness of the phone and protective case wrapped in one makes me seriously consider ditching the typical 'phone in a case' scenario.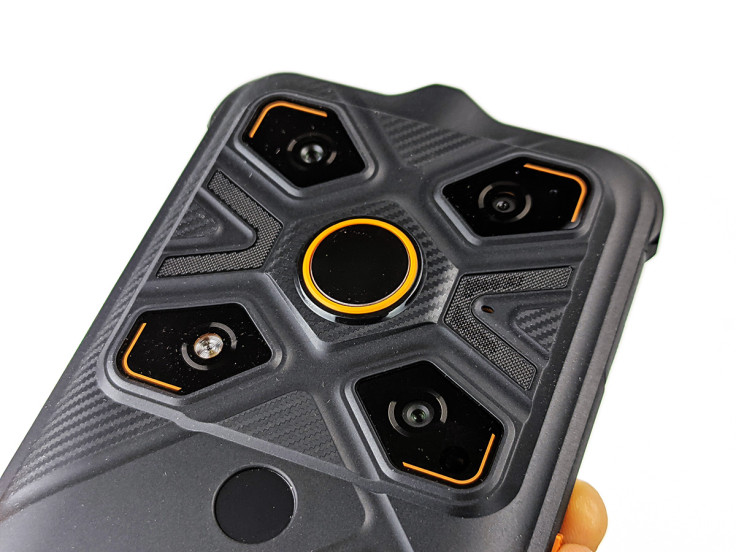 Back and Center: Thermal Camera
Short of spelling it out, the thermal imaging camera at the center rear of the phone is definitely the headline feature of this phone, highlighted by a crosshair of bright yellow lines. The first question that anyone would ask is probably: why would you need a thermal camera? AGM actually answers this question extensively on their website, but the reason why we ask this question is because it's a game-changing function that we haven't thought about using yet.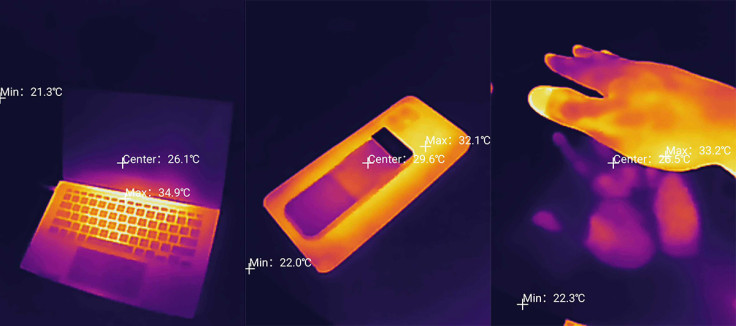 After using the Glory G1S for a while, there were some practical uses that I started to use the thermal camera for. Checking tech gadgets for overheating is one of them, where I can check for any malfunctions, inefficiencies in the charging port, or if the laptop cooling system needs cleaning. Checking the engine to see it's temperature without burning my hands was also useful, the camera allowed me to know whether the car is cool enough for me to check oil or other maintenance tasks. There was even once I remembered to use the camera when cooking a steak, to ensure the grill temperature was high enough to get some Maillard Reaction effect going.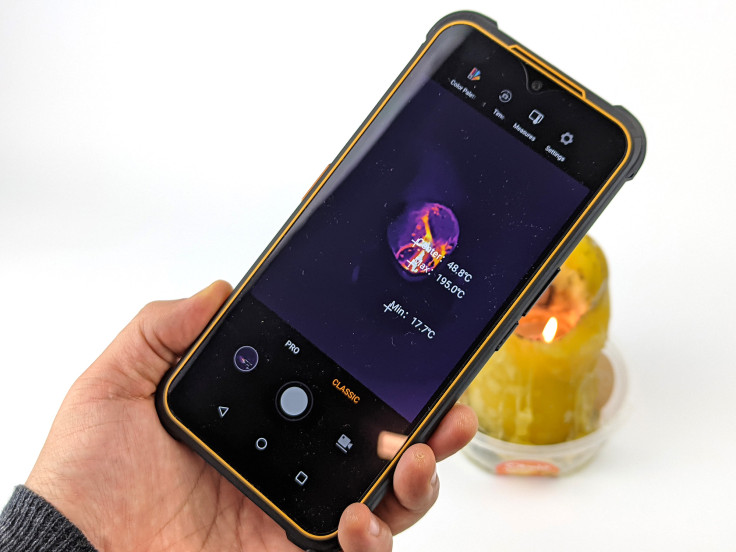 The long of the short story is, when you have a thermal imaging camera in your pocket, even if you're not sure what it would be used for, overtime you'll find more and more uses for it. It's all a part of the learning curve in adopting new technology and making it your own.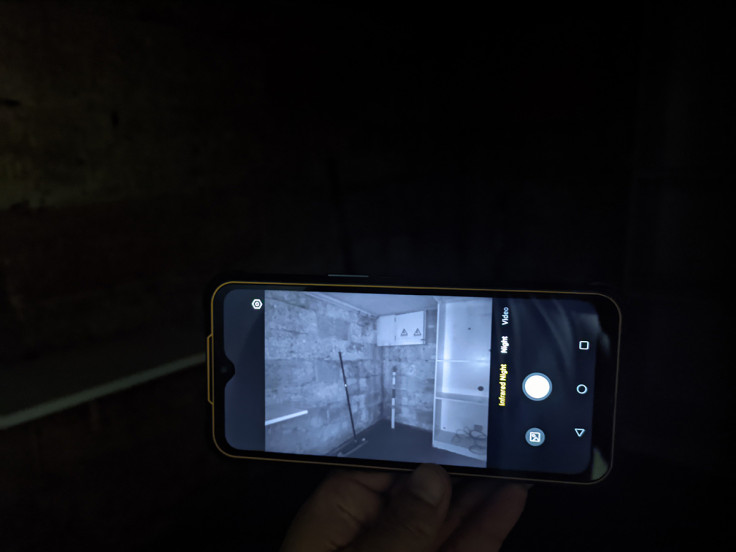 Two main Sony Cameras, and two more Cameras
Just because the thermal camera is front and center, doesn't mean that AGM cheaped out with the other camera modules. Instead, the Glory G1S includes two additional Sony camera sensors: 48MP Main Camera (Sony IMX 582) and a 20MP Infrared Night Vision Camera (Sony IMX 350), and it has been an interesting journey to use a phone camera that doesn't play with the rules. Instead of the usual secondary wide angle camera, the G1S can be used to capture night images that other phones can only dream of capturing with their hardware. This again practically has come to be used often not for entertainment, but as a useful utility. When my kids told me they dropped something under the sofa, with the night vision camera I was able to locate and extract the item quickly; or when the hike went a little too long in the night, instead of walking around with a torch, I could use the G1S like a night vision goggle.
Two more cameras can be found on the Glory G1S: a 2MP macro camera, and also a front facing 16MP camera. All in all, you're getting the most interesting set of cameras that will open up many possibilities than just taking nice photos. With a Thermal Imaging camera, Infrared camera and more rolled into one, anyone else getting a Predator vibe here?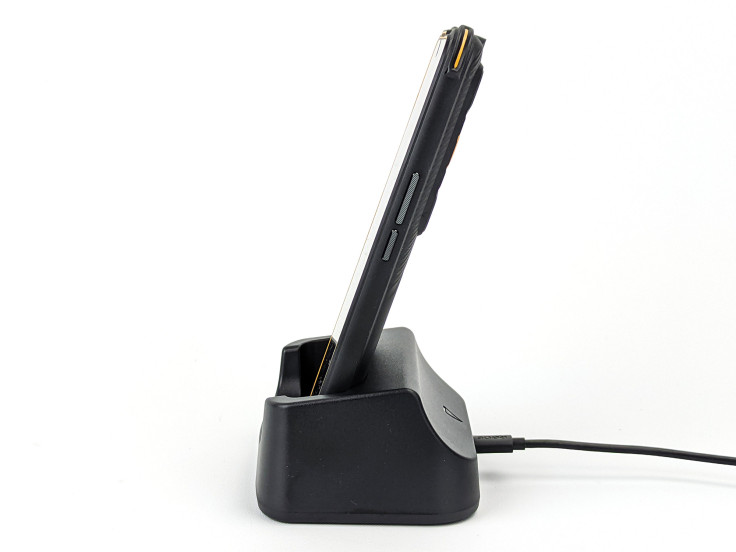 Dock included
Playing the part of its utilitarian persona, the Glory G1S phone comes included with a phone dock, which is also quite different from usual phones which would dock using the existing USB-C port. Since this phone has four contact points on the rear of the phone, you won't be needing to access the covered USB-C port for recharging – a win for convenience and reducing wear and tear on the port itself.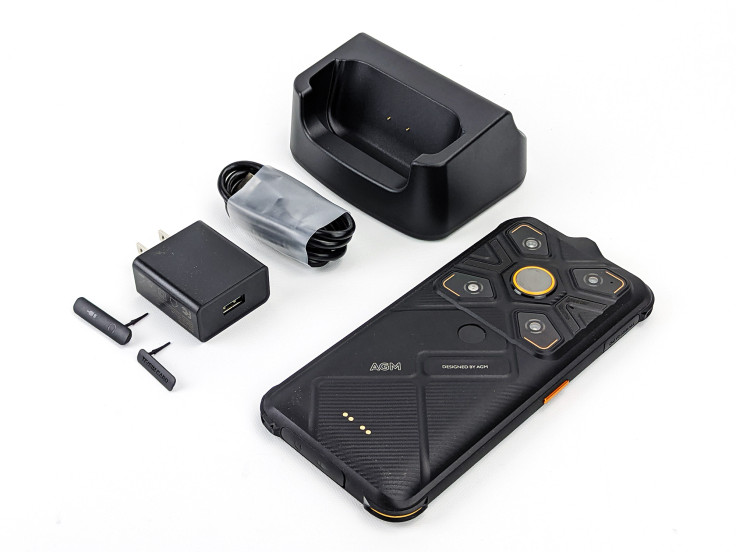 Final Verdict
Is it possible for mobile phones to become an even more useful tool? According to AGM mobile, it is. The Glory G1S is proof that we don't all need to stay on the same carousel of mobile phones with functionalities that never develop beyond what is expected.
The AGM Glory G1S is changing the game by adding more powerful camera modules that are able to see worlds that our eyes are not able to, your next mobile might contain a thermal imager and IR night camera, all built into a rugged case that can go underwater – yet stylish enough to carry around as a daily carry phone.
David is a tech enthusiast/writer who is often on the move and is on a mission to explore ways to make his overhaul flights more enjoyable. This is a contribution to an ongoing IBTimes review series on gadgets for Business Travelers.
© Copyright IBTimes 2022. All rights reserved.